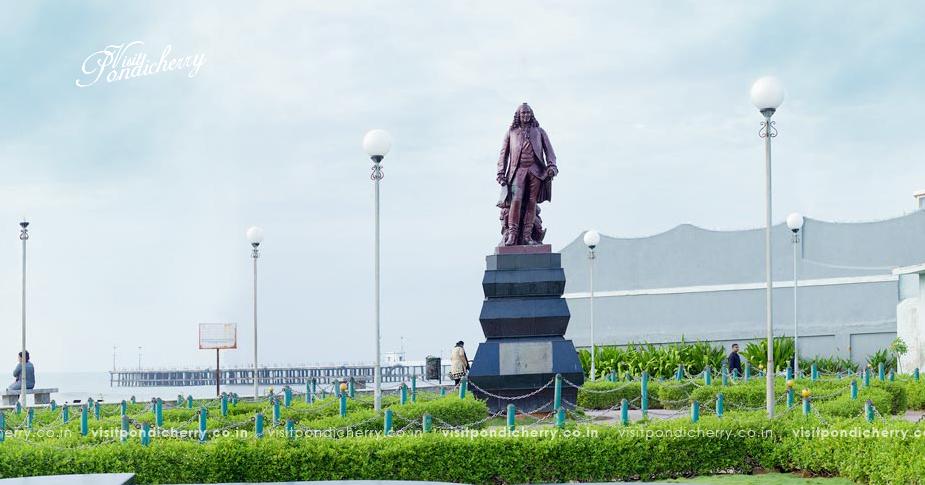 Joseph Francois Dupleix Statue - Pondicherry
Dupleix left Puducherry in 1754, French recognition of his contribution came only in 1870, with the commissioning of two statues-one in Puducherry and the other in France. It is now situated in Goubert Avenue at the end of Rock Beach. It was first installed on 16 July 1870. In 1979 the statue was moved from its previous location in the middle of the current Bharathy park to the current location at the beach.
Dupleix is represented as a man of commanding stature. In the large nose and massive under jaw, some resemblance may be traced to Oliver cromwell as commonly represented in his portraits. In the statue, Dupleix wears Court dress with bag wig and long riding boots; In his right hand is a plan of Puducherry, his left reposing on the hilt of his sword. Some say the statue also portrays the looting that he undertook from India to France.
Restoration of the Dupleix statue was undertaken by the Public Works Department (PWD) of the government of Puducherry in 2014

Youtube : Dupliex History (Tamil)
Google Map: Joseph Francois Dupleix Statue - Pondicherry